The Most Trusted Handyman Service In The Greater Los Angeles and Orange County Area
At Happy Family Handyman Service, we specialize in tackling the array of projects that keep your home running smoothly. Proudly serving the Greater Los Angeles and Orange County Area, our trusted team excels in minor repairs and home maintenance tasks. From fixing leaky faucets to assembling furniture, no job is too minor for our dedicated professionals. We understand that it's the little things that make a house a home, which is why we're committed to providing swift, reliable service for those everyday needs—ensuring that your space is well-cared for without the need for major renovations. Trust in us to handle your home with care and precision, making every small fix a big win for your comfort and satisfaction.
A Team of Full-service Reliable Home Improvement Professionals for Home and Office Needs.
With over a decade of experience, Happy Family Handyman Service is your go-to team of full-service home improvement professionals for both home and office spaces within the Greater Los Angeles and Orange County Area. Our expertise spans a comprehensive range of services, including meticulous plumbing and electrical repairs or replacements, seamless drywall repairs, expert furniture assembly, meticulous painting services, and secure TV mounting. We are well-equipped to handle your maintenance needs with efficiency and precision. We pride ourselves on our commitment to quality and dependability, ensuring that every task, whether it's a routine fix or an essential upgrade, is completed to the highest standard. Let us bring our seasoned expertise to your doorstep, where no detail is too small and every client is considered part of the Happy Family.
Plumbing Repairs / Replacement
When leaks, drips, or plumbing puzzles arise, our expert team is on hand to provide swift plumbing repairs and replacements. We're well-versed in addressing a range of plumbing issues, ensuring that your pipes and fixtures function flawlessly. Our prompt service and quality workmanship in plumbing solutions have made us a trusted name in the Greater Los Angeles and Orange County area.
Electrical Repairs / Replacement
Keep your home safe and your electricity flowing reliably with our professional electrical repair and replacement services. Our experienced electricians are adept at diagnosing issues and providing efficient solutions, from outlet repairs to fixture installations. Trust us to brighten your space and ensure your electrical systems meet the highest standards of safety and functionality.
We excel in restoring the integrity and appearance of your walls with our drywall repair services. Whether it's patching up holes or fixing cracks, we ensure a seamless finish that blends impeccably with your existing wall. Count on us for high-quality drywall repairs that maintain the smooth, pristine look of your interiors across the Greater Los Angeles and Orange County areas.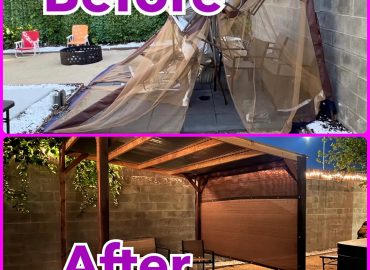 Furniture / Gazebo / Playground Assembly
Our assembly services extend beyond just furniture; we're also your trusted partners in constructing gazebos and playgrounds. Our team brings precision and care to every project, ensuring your items are assembled correctly and securely. Experience hassle-free assembly and enjoy your newly built spaces with confidence, all across the Greater Los Angeles and Orange County area.
Transform your space with our professional painting services. Our team of painters applies meticulous attention to detail, ensuring a flawless finish that rejuvenates your environment. We handle all aspects of painting, from color selection to the final brush stroke, providing a fresh, new look with lasting appeal.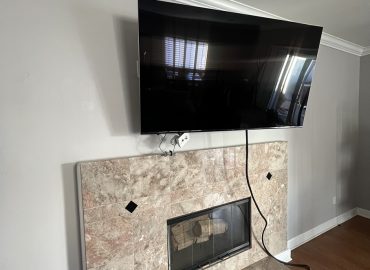 Elevate your viewing experience with our professional TV mounting service. Our technicians are skilled at securely installing your television, ensuring optimal viewing angles and a clean, cord-free appearance. We specialize in providing sturdy and reliable TV setups that enhance your space and entertainment system in the Greater Los Angeles and Orange County area.
Facing an urgent repair issue? Happy Family Handyman Service has you covered. We respond swiftly to any emergency, be it plumbing, electrical, or any other home repair. Our skilled team ensures quick and efficient solutions to get your space back in order, promptly and reliably.
Your emergency is our priority.
What Our Customers Say About Us
Elijah is a nice guy. He came to fix a crack on a wall and a bolt lock on a door fast and did a good job. I will definitely call him for future handiwork.
Elijah is an absolute gem! He was efficient, knowledgeable, friendly and clean! Amazing! I would highly recommend his services to everyone!
Recently hired this handyman to replace a leaky pipe under our bathroom sink, and I couldn't be more pleased! Not only did he fix the main issue promptly, but he also took the time to help with an unrelated matter at no extra charge. Exceptional service, professional demeanor, and top-notch craftsmanship. Highly recommend for anyone in need of a trustworthy and outstanding handyman!" Will plan to use him in the future.
Today, Elijah assembled for me these five pieces of furniture: queen bed with frame , dining table with four chairs, sofa, coffee table and TV console. Super fast assembly with great results! Seemed like second nature to him. He was professional, friendly and courteous. Will recommend Elijah to others needing his suite of services.
I was looking for a handyman to complete a project quickly because I was having people over. I searched Yelp and sent out an inquiry after normal business hours. Elijah responded quickly and he was at my home and fix my issue less than 36 hours after the inquiry was placed. He was fast, professional and super nice. If you looking for someone to complete projects in your home please give him a call. You won't me disappointed!
Elijah is one of the friendliest individuals I've met. He installed a new garbage disposal and assembled a bed for me. He was very hard working and knowledgeable and did the work the same day I called him. He even bought the disposal and some hardware for the bed at Home Depot. Wonderful guy and excellent service. Highly recommended. Thanks, Elijah!
We're here to help! Call Us Today!